I've been listening to some of the This American Life archives, in the evening, while I do dishes and clean up after dinner, because I love having my mind settle on stories while my hands are at work.
Yesterday, I listened to the "Trail of Tears" episode, which originally aired back in 1996. It follows the story of writer Sarah Vowell as she and her twin sister take a road trip to drive the exact path that their Cherokee ancestors were forced to follow on the Trail of Tears. All 1,000 miles of it. It is both heartbreaking and thought-provoking. (And also surprisingly entertaining.) I love this story because it is not only about a part of our past that is often trivialized or neglected; it is about how people today process being connected to the people who walked those miles. It's about personalizing history.
Vowell begins the episode remembering how as a child, her relatives told stories about her Cherokee family members. She and her sister went to a play every year where the Trail of Tears was re-imagined–and this etched into her memory a vision of coming from "a long lineage of sobbers."
As they started their road trip, they first came across a non-American-Indian man selling stereotyped, kitschy figurines of American Indians (a symbol of how American Indians' personhoods have been commodified for entertainment); and later, Vowell describes a historical marker that briefly mentions the forced removal of Cherokee (and other tribes) by describing them simply as "leaving for the West." That sounds so nice, Vowell remarks. How easily we've erased and whitewashed history to make it sound more pleasant and visitor-friendly.
At the very heart of this episode, though, is the theme of knowing where we "come from"–knowing our history and how our ancestors participated in it. Vowell's deepest introspection comes from trying to reconcile the pain and righteous anger from knowing this history, with her love for this country and its culture.
As Vowell and her sister went on this journey to connect and understand the stories through their ancestors' eyes, it made me wonder at where my own ancestors were when this was happening.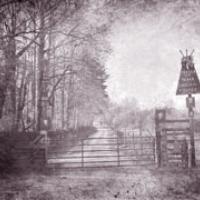 White people, myself included sometimes, often like to identify with the most underdog pieces of our ancestors' lives. Like how the Irish in my family might have been discriminated against before they assimilated into white culture. Or the ways in which our poor immigrant ancestors struggled when they first came to the U.S.
But it is a fact of our collective history that along with the massacres, the forced displacements, the consistent manipulation of treaties, the culture that treated American Indian people as sub-human, there were also white-skinned people who were complicit or at the very least silent, in the treatment of American Indians. There were white-skinned settlers who immediately took the land once the Cherokee's homes were burned. There were white-skinned soldiers who helped the government send American Indian families to their ultimate deaths on The Trail.
Who were these men and women? And why don't white people today claim these stories of their ancestors? The stories that show our family participated in horrible, unjustifiable acts of racism? How our ancestors were cowards in the face of other's dehumanization?
"I fought through the War between the States and have seen many men shot, but the Cherokee Removal was the cruelest work I ever knew."

-Georgian soldier who participated in the Trail of Tears
This quote from an unidentified Georgian soldier who participated in the Trail of Tears shows the inner turmoil of one of these people. It shows how someone can know something is wrong, but do it anyway because it is the safe thing; because it is what is expected of him. As Howard Zinn once said, "Historically, the most terrible things – war, genocide, and slavery – have resulted not from disobedience, but from obedience."
Possibly, it was the inner shame at being a part of such atrocities that keep these stories from passing from one generation to the next. Which is too bad. Because when stories aren't told, we don't learn from them.
Listen to "Trail of Tears" on This American Life here.